The ELS (
Einsatzleitstelle
, Flight Operational Control Centre) team of 
SWISS
, flag carrier airline of Switzerland, commissioned the design of a large board to simulate day to day flight operations. NOSE Design (now
Futureworks
) designed and produced the ELS board and its corresponding magnetic elements.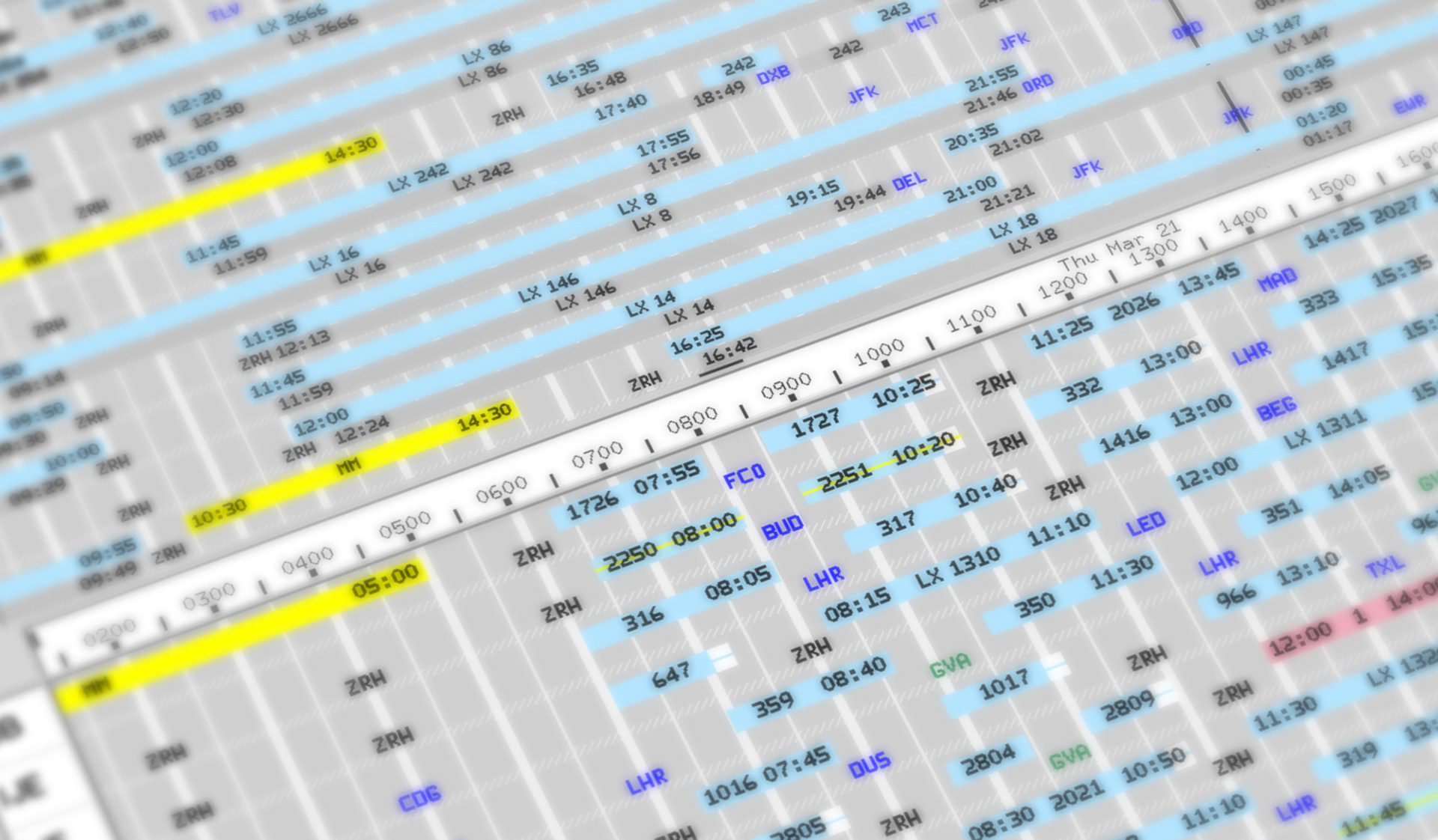 SWISS provided the flight tables of their "Juliet" and "India" lines: all these flights needed to be translated into modular magnetic signs. With delays, warnings, reserve, waiting and maintenance times, and both Juliet and India flights, about 250 magnetic signs were produced.

The viewing and planning period on the ELS panel is 48 hours, with an additional 5 hours before and after. This is to ensure space for long-haul flights arriving in the morning or departing in the evening and to run through the numerous issues that may generate throughout the network. The resulting size of the ELS panel is 2300 × 930 mm.